Nøkler under matten: Alltid like usmart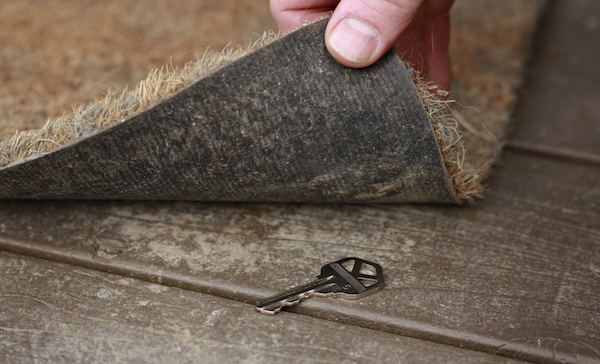 Hele verden roper på bedre sikkerhet. Så smeller det, og den samme verden roper på svekket sikkerhet, mer overvåking. Lærer vi aldri?
De kommer omtrent som årstidene – kravene fra politikere og ordensmakt om bakdører, mer overvåking, flere muligheter til å ta seg til rette. Ny runde, samme gamle argumenter fra begge sider – og enda en påminnelse om hvor kort hukommelsen fungerer.
I vår ukuelige optimisme hadde vi håp om at debatten var parkert for godt da ikke mindre enn 15 av verdens fremste og mest kjente sikkerhetseksperter – inklusive Jeff Schiller, Whitfield Diffie, Bruce Schneier og Steven Bellovin – plasserte skapet i 2015 med rapporten Keys Under Doormats: Mandating insecurity by requiring government access to all data and communications.
31 sider sunn fornuft, unik innsikt og balansert argumentasjon gir den samme gode følelsen i 2017 som da rapporten ble publisert for temmelig nøyaktig 2 år siden: Takknemlighet for at ekspertisen finnes, er villig til å gjøre jobben og gjør den på et nivå som tåler tidens tann. Keys Under Doormats inneholder riktignok eksempler som vil miste sin relevans over tid, men holdningene og forståelsen er hovedpoenget. De går aldri ut på dato.
Oppsummeringen innledningsvis setter effektivt scenen for rapporten – og trigger nysgjerrigheten for interesserte:
«As computer scientists with extensive security and systems experience, we believe that law enforcement has failed to account for the risks inherent in exceptional access systems. Based on our considerable expertise in real-world applications, we know that such risks lurk in the technical details. In this report we examine whether it is technically and operationally feasible to meet law enforcement's call for exceptional access without causing large-scale security vulnerabilities.»
Ekspertene stiller aldri spørsmål ved motivasjonen bak kravene fra ordensmakt og myndigheter, men flagger viktigheten av å 'arrestere' lettvintheter, og stille riktige krav tilbake. Rapportens siste setninger understreker akkurat det:
«If law enforcement wishes to prioritize exceptional access, we suggest that they need to provide evidence to document their requirements and then develop genuine, detailed specifications for what they expect exceptional access mechanisms to do. As computer scientists and security experts, we are committed to remaining engaged in the dialogue with all parts of our governments, to help discern the best path through these complex questions.»
Inspirerende og tankevekkende lesing første gang, andre gang, hver gang.
---
Se også